CBD Salve | Relaxation
$49.99 – $79.99 — or subscribe and save up to 25%
Full-Spectrum CBD Salve
A Unique Blend of Six Organic Ingredients:
100% Organic CBD
Non-Psychoactive (THC Under 0.1% by Volume)
Infused with Lavender & Peppermint
Full-Spectrum Topical Salve
Grown & Made in the USA
Packed & Distributed in Buffalo NY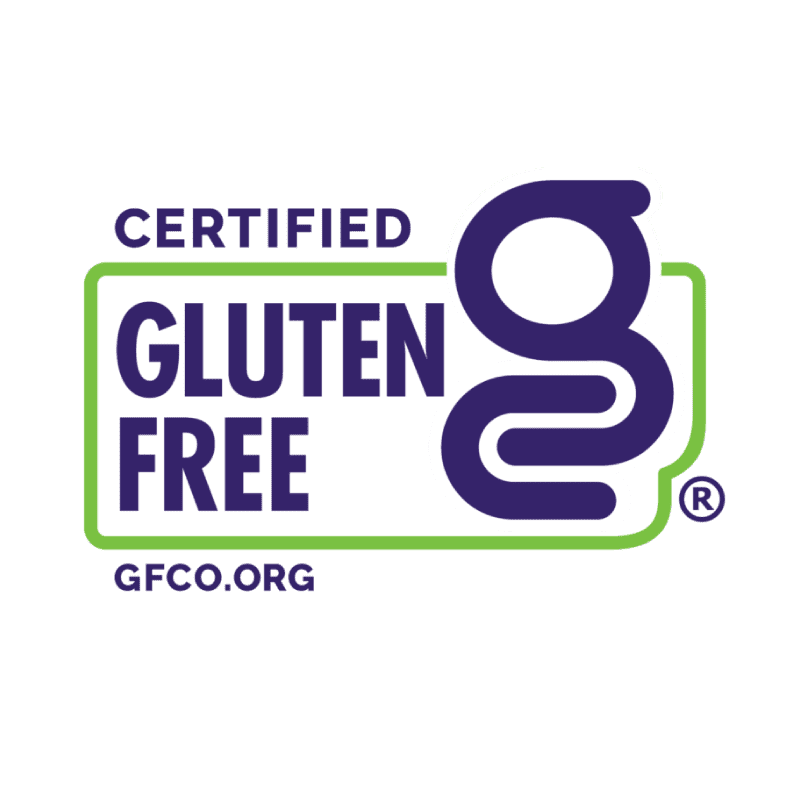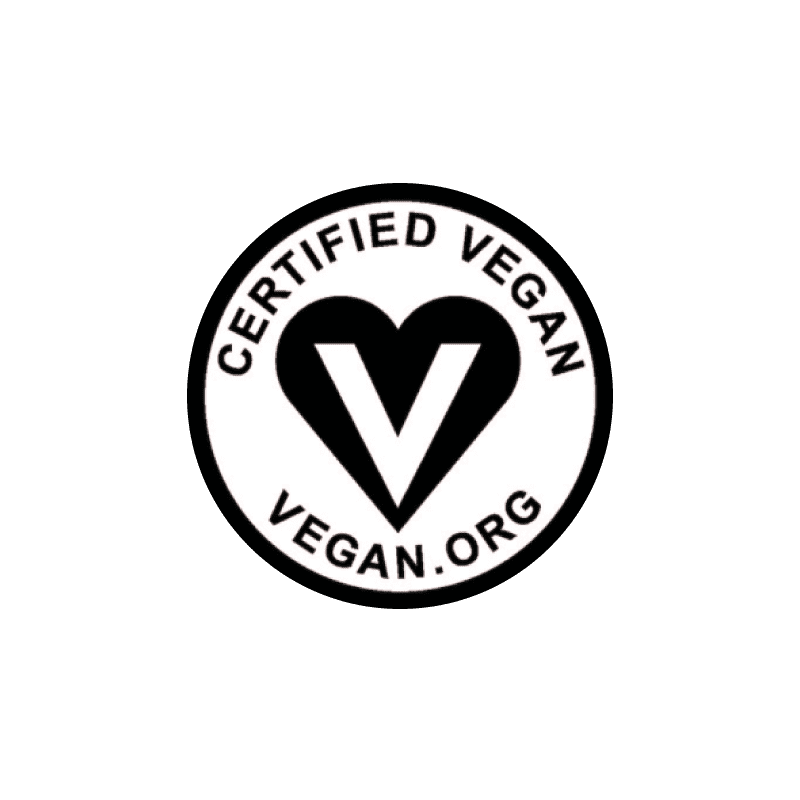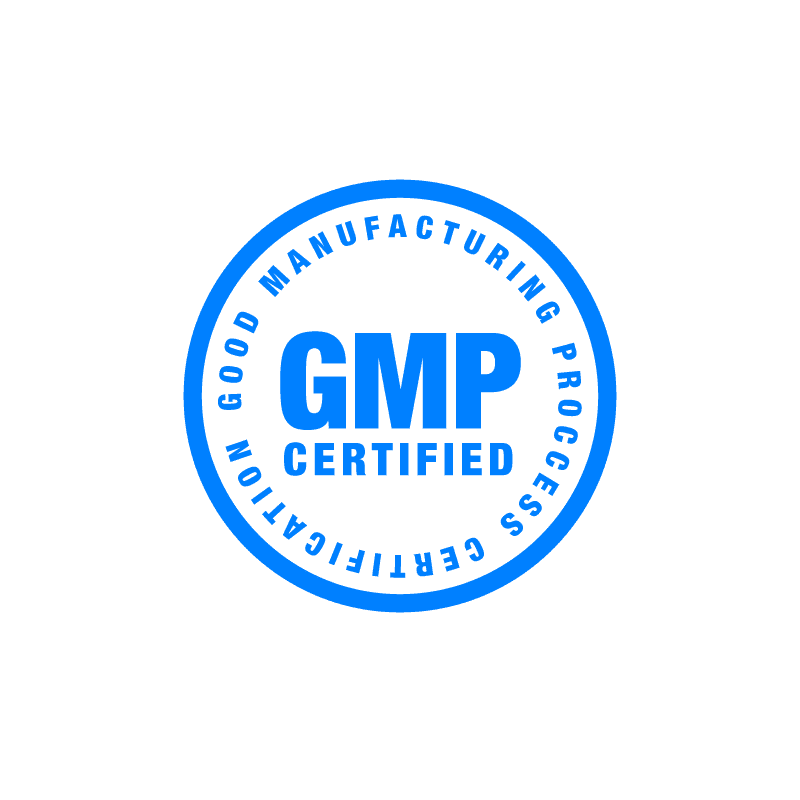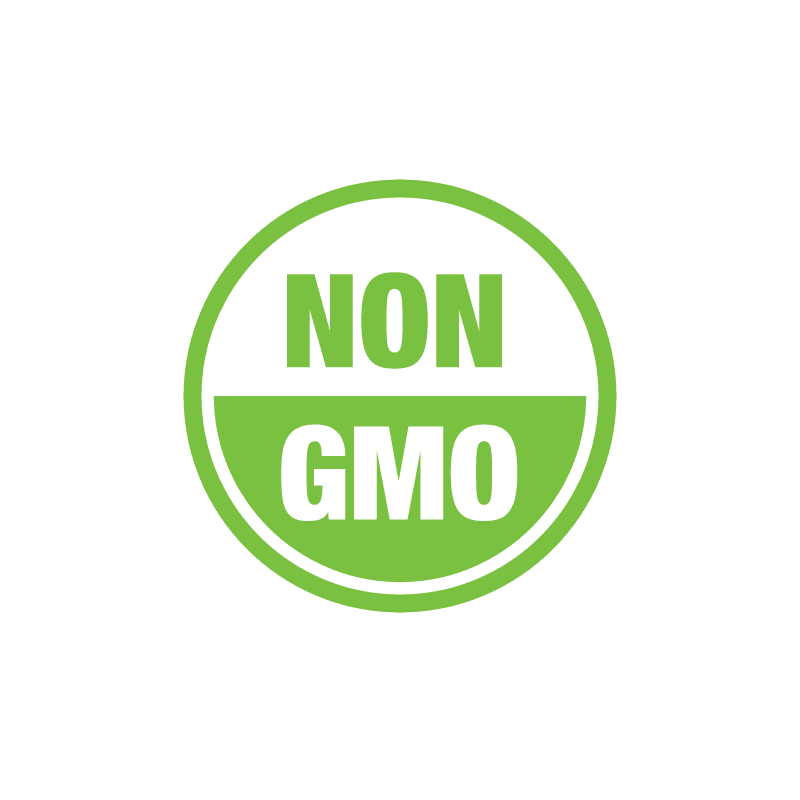 CBD Salve with Lavender and Peppermint Oil for Relaxation: A Pure and Effective Alternative
Our organic CBD salve with organic lavender and peppermint oil is the perfect solution for anyone who is looking to relax after a long day. The properties of CBD, combined with the calming effect lavender and peppermint provide, make this salve a great topical product to improve your sleep quality and provide relaxation caused by stress, anxiety, and/or extenuating physical activity. As with our other CBD salves, it also contains organic grapeseed oil, organic MCT oil (coconut), organic castor oil, and organic beeswax. 
Try our CBD salve with lavender and peppermint and get well-deserved relaxation after a long day at work.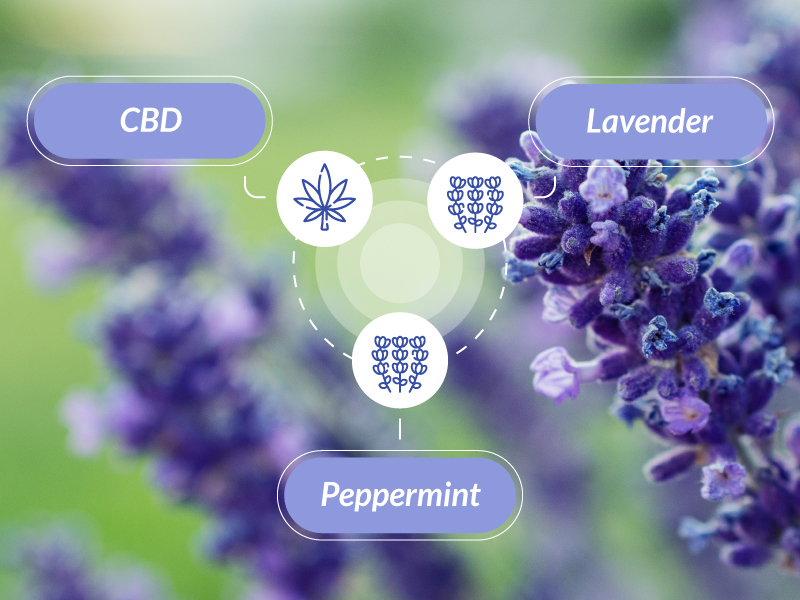 How Our CBD Salve with Lavender and Peppermint Helps Provide Relaxation
At Vitality CBD, we have developed this organic CBD salve with lavender and peppermint oil with one main purpose in mind: to help our customers get relaxation after a long busy day, physically and mentally extenuating. 
This is possible thanks to the combination of ingredients that our CBD salve for relaxation has:
CBD oil has anti-inflammatory and analgesic properties.
Lavender oil has calming and soothing properties, which can normally help reduce anxiety, promote relaxation, and improve the quality of sleep.
Grapeseed oil, castor oil, MCT oil (coconut), and beeswax complement this salve by nourishing, moisturizing, and protecting the skin, as well, as acting as carriers in the case of organic grapeseed oil and organic MCT oil (coconut).
Once you apply our CBD salve with lavender and peppermint oil, it will start penetrating your skin instantly, and you will start to experience the soothing effects in a matter of minutes.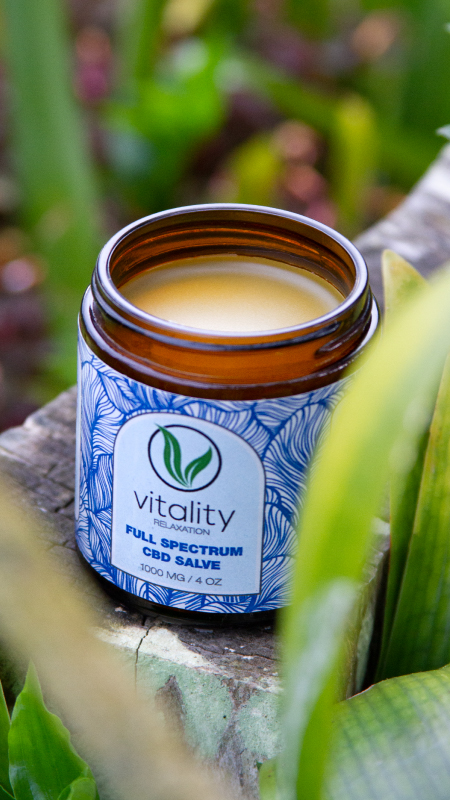 How to Use Our CBD Salve
for Chronic Pain
As with all of our salves, to apply our full-spectrum CBD salve for relaxation, open the container and, with your hands (make sure they're clean), apply a small amount of the salve directly onto the area you'd like to feel relaxed. Some common areas in which people apply it are the neck, shoulders, and back, but you could apply it anywhere you deem necessary. You can repeat as needed 3 to four times per day. As a pro tip, once you apply it, you can softly inhale the scent of the lavender and peppermint oils as they have a calming and soothing effect on the mind and body. It is great right before bedtime as it can help improve your sleep quality. You can also combine it with other product types, such as organic CBD oil, to maximize its effects.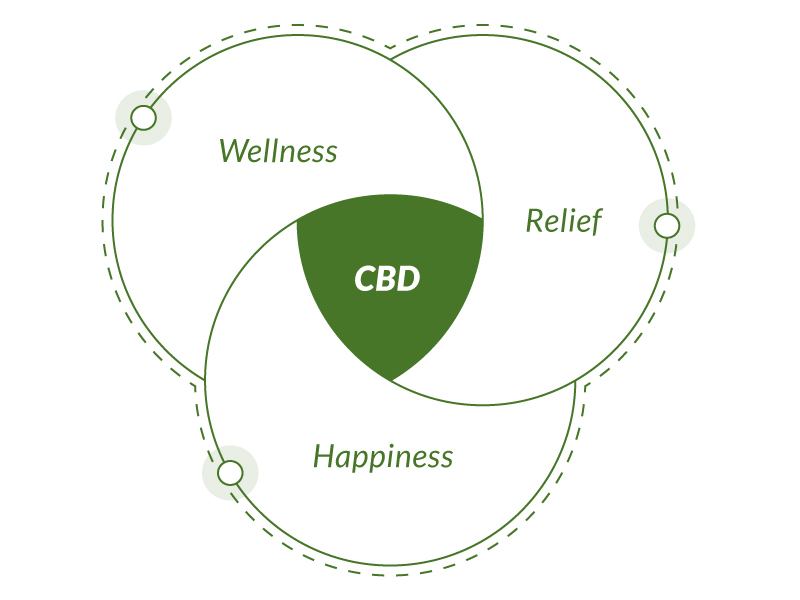 Benefits of Our CBD Salve with Lavender and Peppermint
Because of the natural ingredients our full-spectrum CBD salves have, they start working shortly after they absorb through your skin. Our CBD salve for relaxation contains a blend of seven different organic ingredients: full-spectrum organic CBD oil, organic lavender oil, organic peppermint oil, organic grapeseed oil, organic MCT oil (coconut), organic beeswax, and organic castor oil. 
Among the many benefits of full-spectrum CBD oil is that it is a great alternative to help ease anxiety. This effect is maximized by lavender and peppermint oil, which also help at promoting relaxation. According to our customers' feedback, our CBD salve for relaxation has helped them with:
Improving quality of sleep
Skin irritation: the anti-inflammatory properties of CBD oil can help reduce redness, itching, and irritation on the skin.
Skin conditions such as eczema and psoriasis: peppermint oil has antimicrobial properties that help with these conditions.
Skin hydration: the organic grapeseed and MCT oils in our CBD salve for chronic pain can help moisturize and nourish the skin.
---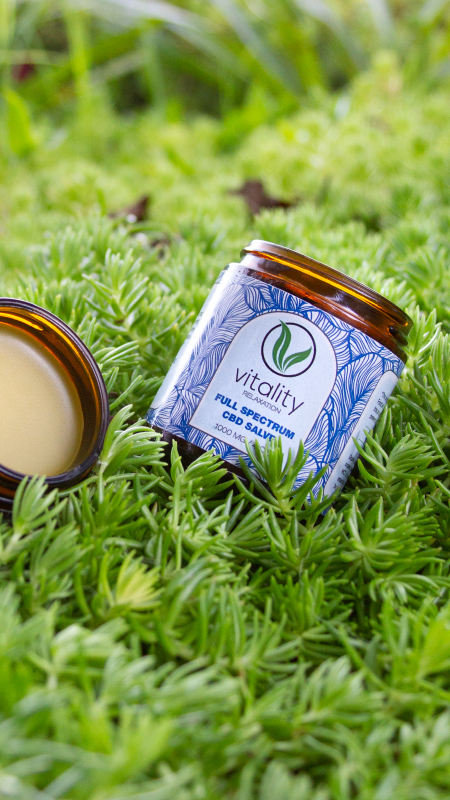 Storage
Store your CBD Salve for relaxation in a dry place at room temperature away from direct sunlight to maximize its lifespan. Coconut oil has an extremely low melting point. If the salve becomes too soft, simply stir and refrigerate for 30 minutes. Refrigeration may solidify the salve but will extend its lifespan.
CBD Salve for Relaxation Ingredients
Full-spectrum

organic CBD oil

Organic lavender essential oil

Organic peppermint oil

Organic grapeseed oil

Organic MCT oil (coconut)

Organic Beeswax

Organic castor oil
Shipping Weight &
Dimensions

Weight: 5 oz (actual product content is 4 oz)

Dimensions: 2 x 2 x 2 in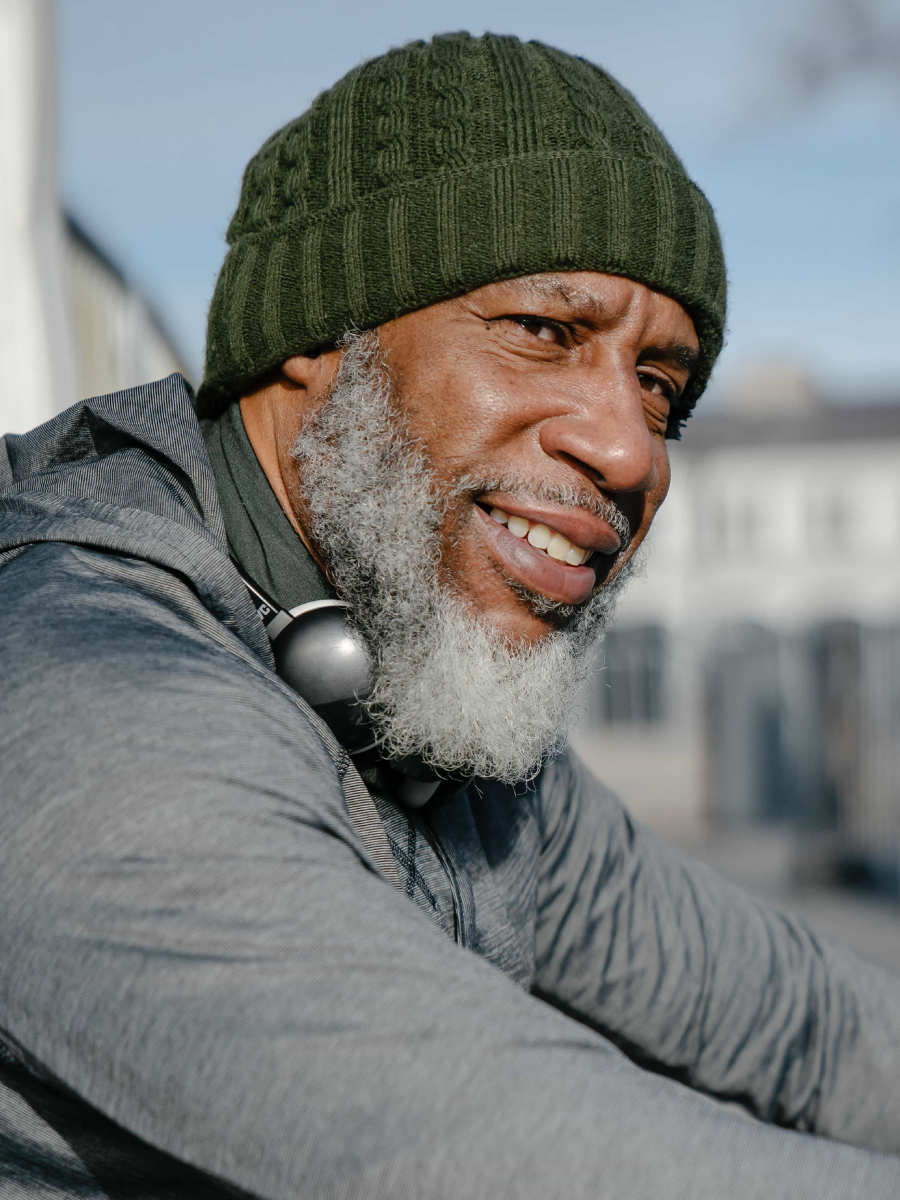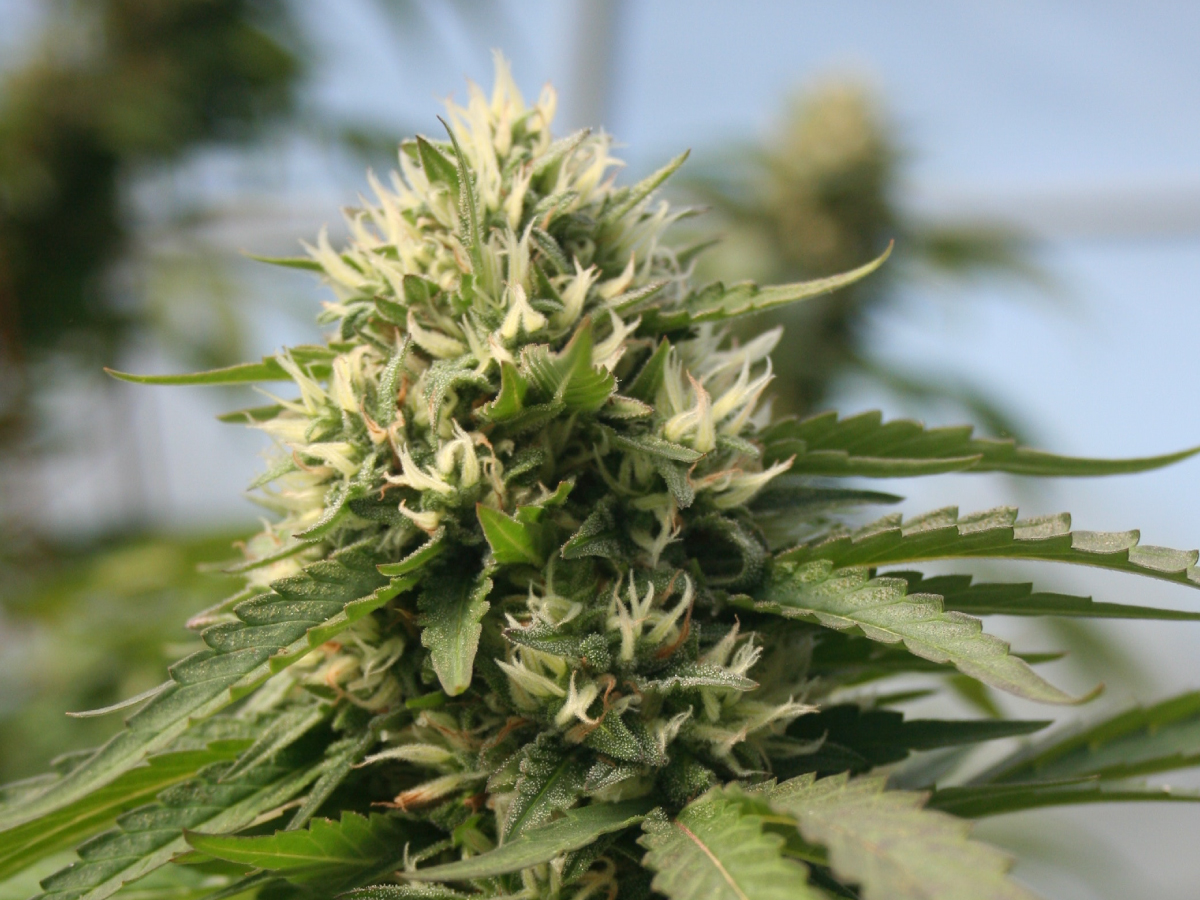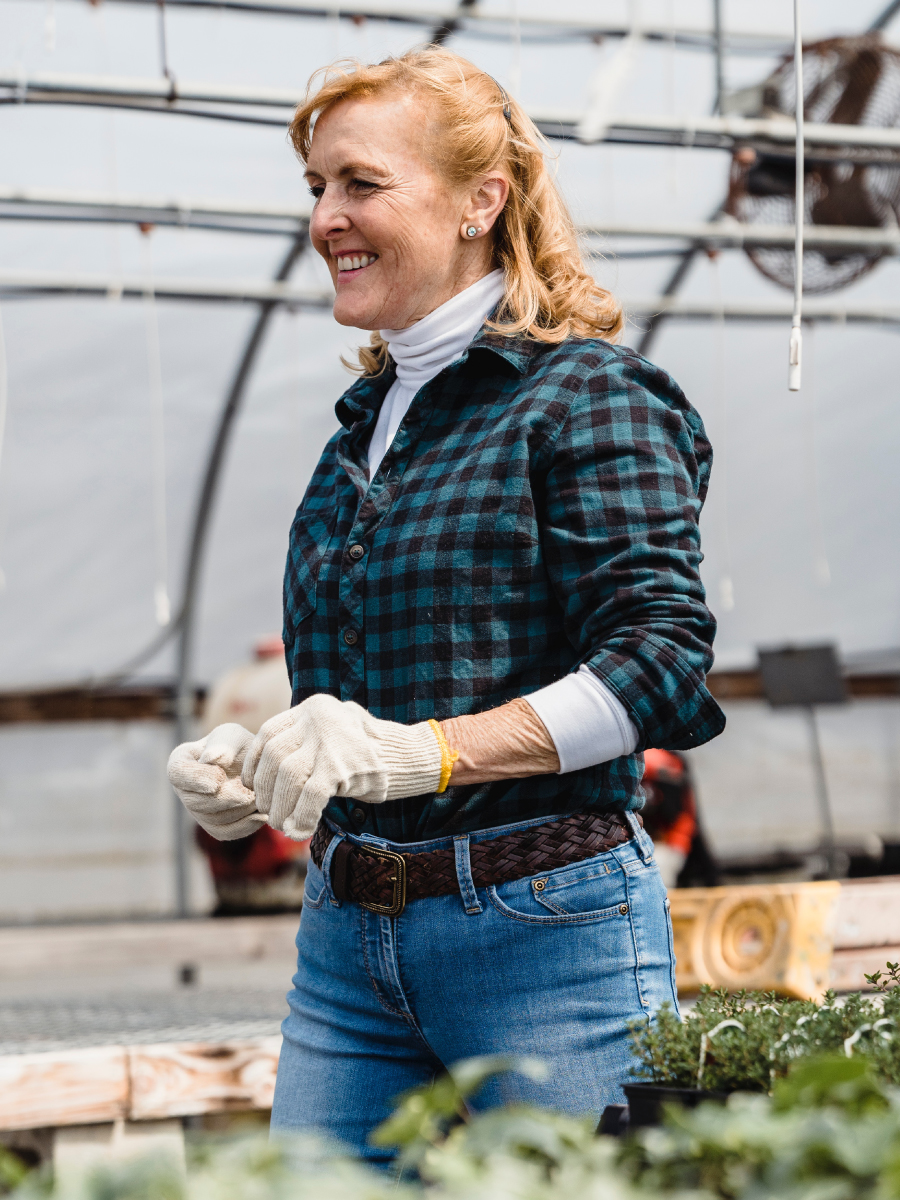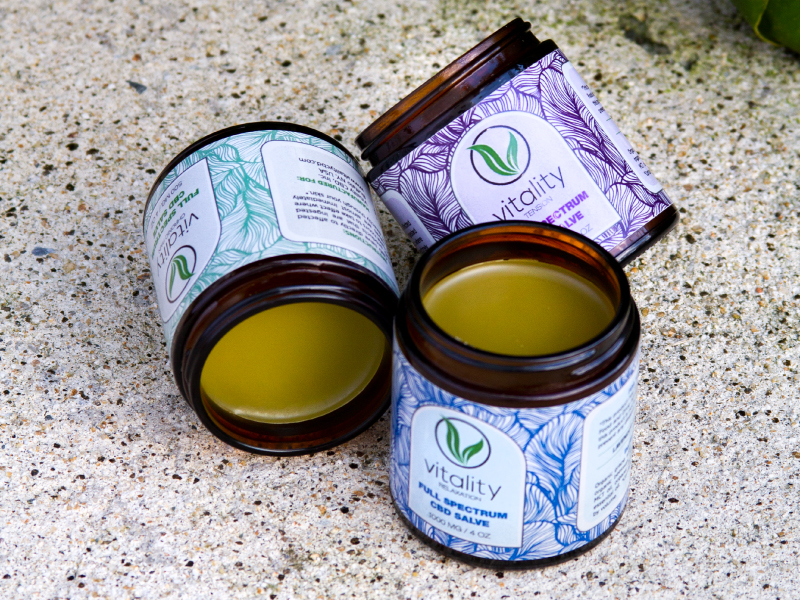 ---
"Love the salves- they help my arthritis tremendously. If you let family use some, beware- it will disappear!"

"Great product and service. Excited there is an option in Buffalo. Able and willing to answer all of my questions and I am impressed with the quality of the product. Will be a regular customer."

"Helped with my joint pain. An excellent addition to my physical therapy and yoga regiment."

---
Frequently Asked Questions
---