---
Apply to Resell Vitality CBD Products
Vitality CBD is proud to offer CBD oils and salves to those running retail CBD stores at heavily discounted rates. Click below to view a quick overview of our wholesale CBD products and pricing. If you'd like to contact us, fill out the form below or call our wholesale CBD line at (844) 255-9928.
---
---
Vitality CBD is one of the very few CBD Product companies that has a USDA Certification for it's CBD Oils and associated products. Our operations run efficiently enough to offer pricing that is often less than even our non-organic competitors goods. Our USDA Certification was granted by Eco-Cert.
---
100% USDA Certified Products:
---
Organic CBD Oils 250, 500, 1000, & 1400 MG
Organic CBD Oils for Pets 250 & 500 MG
---
Products Made with Certified CBD Oils:
---
Full-Spectrum CBD Salves
Water-Soluble CBD Oils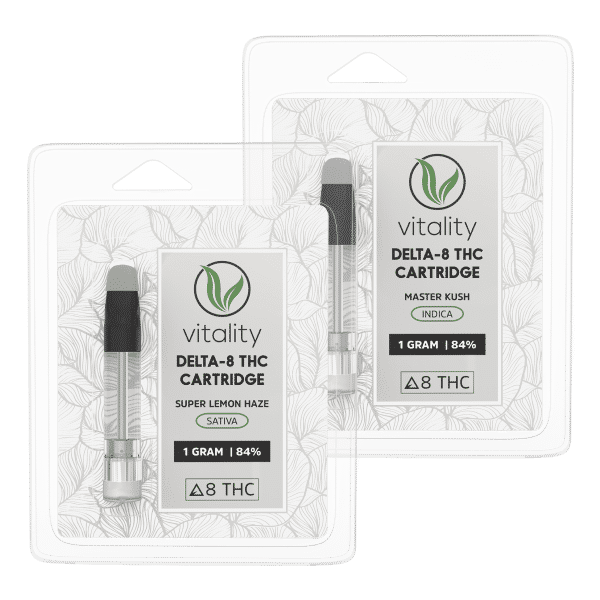 ---
Vitality CBD has developed a new line of federally legal hemp-derived Delta-8 THC Products. Our flagship Delta-8 products are our one gram cartridges, which were soon followed by our newest Delta-8 Oils. Fully lab tested, and ready for sale.
---
---
Lemon Haze | One Gram | Cartridge
Master Kush | One Gram | Cartridge
---
---
Delta-8 Oils | 500 MG | Botlle
---
---
Delta-8 THC Shatter | 1000 MG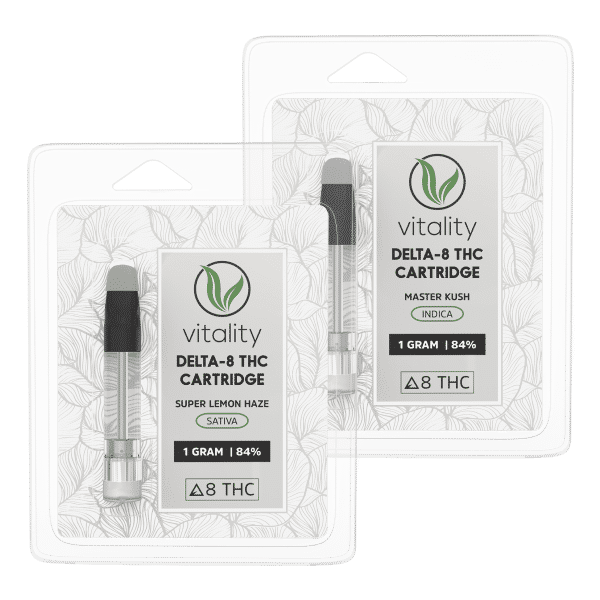 ---
Vitality CBD offers a wide selection of Oils, Tinctures, and Salves to choose from ranging in potency and price from easily to moderately affordable depending upon your required price points.
---
---
Standard 50% Off MSRP Rates
5% Off Discount on Orders Over $500*
10% Off Discount on Orders Over $1000*
15% Off Discount on Orders Over $1500*
---
*Bulk Order Discounts are Off of Wholesale Rates (Not MSRP Rates). Retail client discounts may not be applied to wholesale rates.
---
Upon signing up to receive more information you'll initially receive a welcome and confirmation email. After that one of our team members will reach out to you to gauge your needs and put together a small proposal or answer any immediate questions you may have for us. If you're ready to order now, just click on the order form and download the form.
---
Resale Terms & Conditions:
---
Standard 50% Off MSRP
Additional Tiered Bulk Order Discounts
0% Due at Time of Order*


*Pending Credit Check & Approval

Payments on Invoices Due at Net 30 Terms
Free Shipping on Orders Over $350
Buy Back Unsold Items within 3 months
No Restocking Fees on Returns
Any Return Shipping to Be Paid by Reseller
Want to Talk to Someone Now?
---
Give Us a Call Now:  (844) 255-9928