Showing all 3 results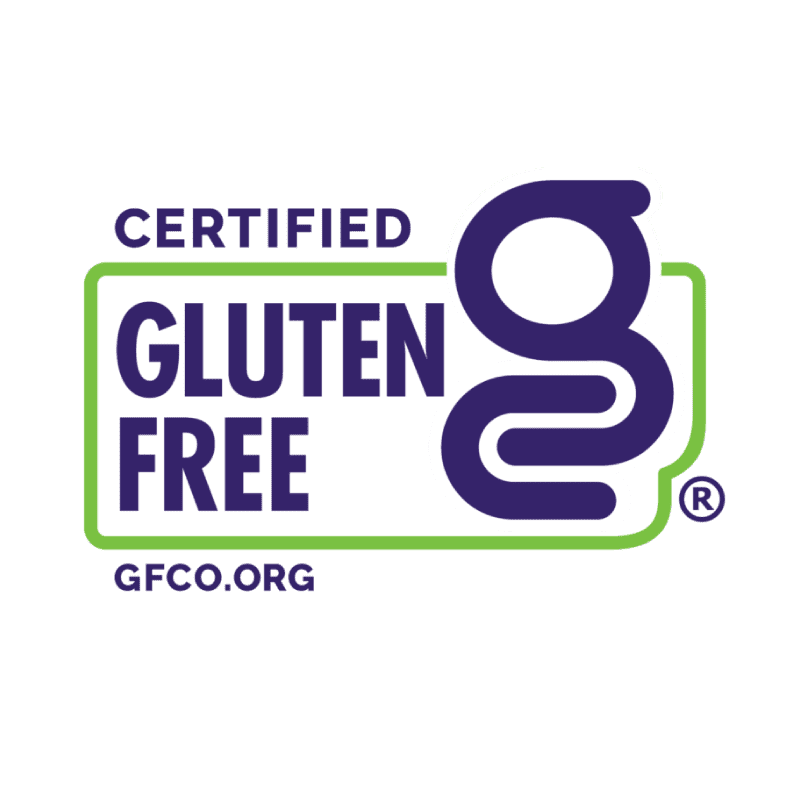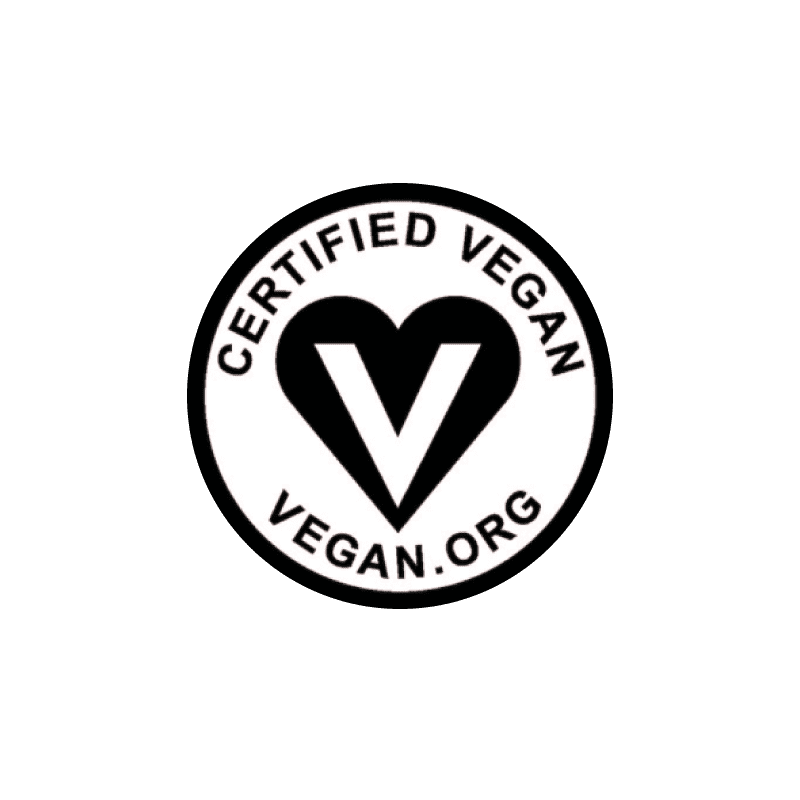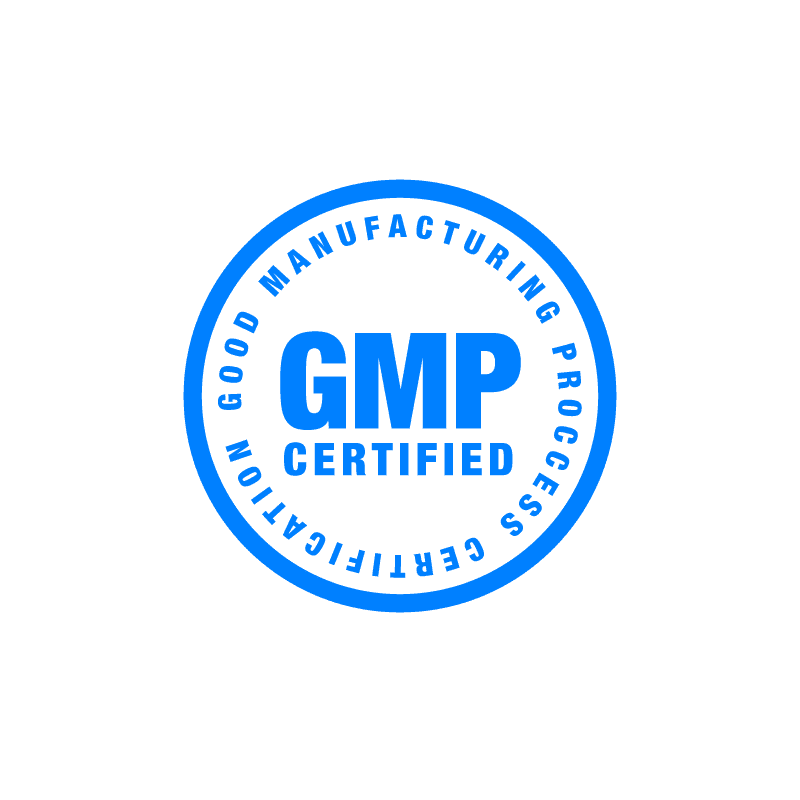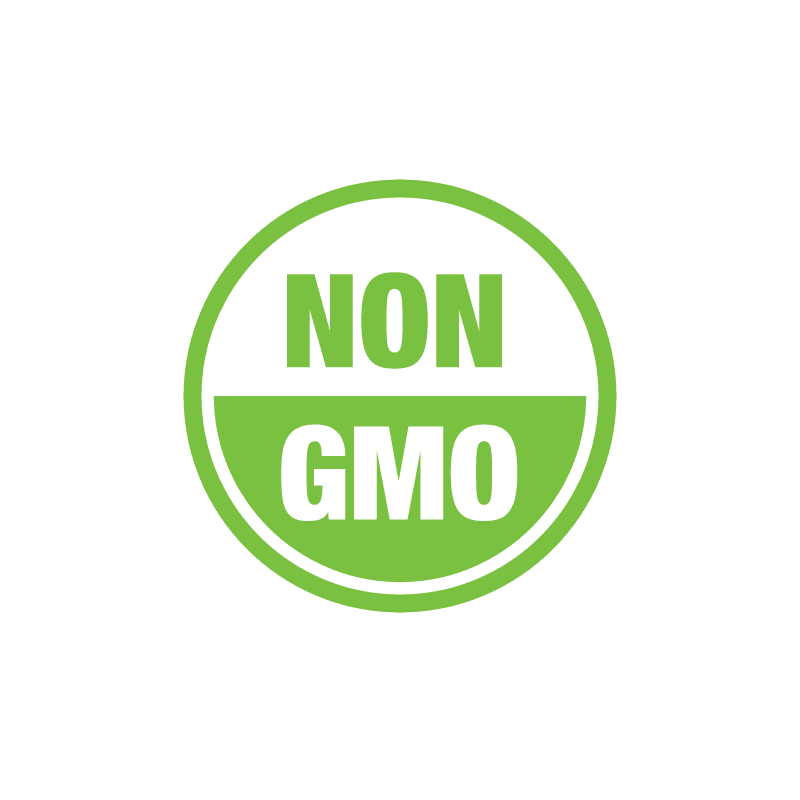 Our CBD salves are infused with a range of natural and organic ingredients along with USDA-certified full-spectrum CBD oil. We provide high-quality hemp-derived CBD salves that are safe and legal to use across the country.
Many people use CBD for a wide range of purposes. CBD products provide a safe, legal, and effective way to consume cannabinoids and there are many different types of CBD products to choose from. For instance, if you want to apply CBD directly to your body, you can use CBD salves.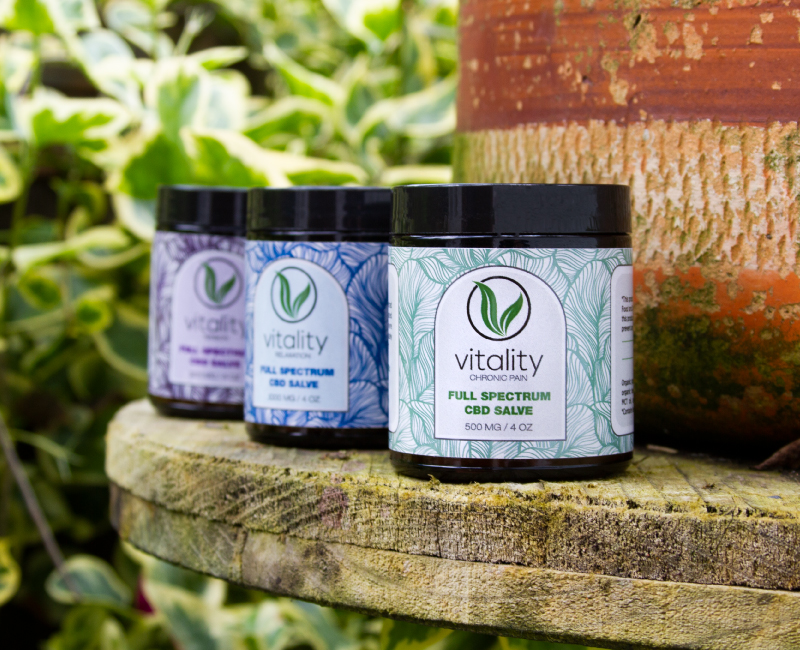 CBD is one of the many cannabinoids that can be found in the hemp plant. While THC is the cannabinoid responsible for delivering the psychoactive effects that cannabis is often associated with, CBD is a non-psychoactive chemical that's perfect for those who want to get the benefits of the plant without having a "high" feeling.
While it doesn't induce any psychoactive effects, CBD can still come in handy for many reasons. It's extracted from organic hemp and infused into various types of products such as CBD salves. These products have become particularly popular for consumers who want to consume cannabinoids while avoiding the effects of THC.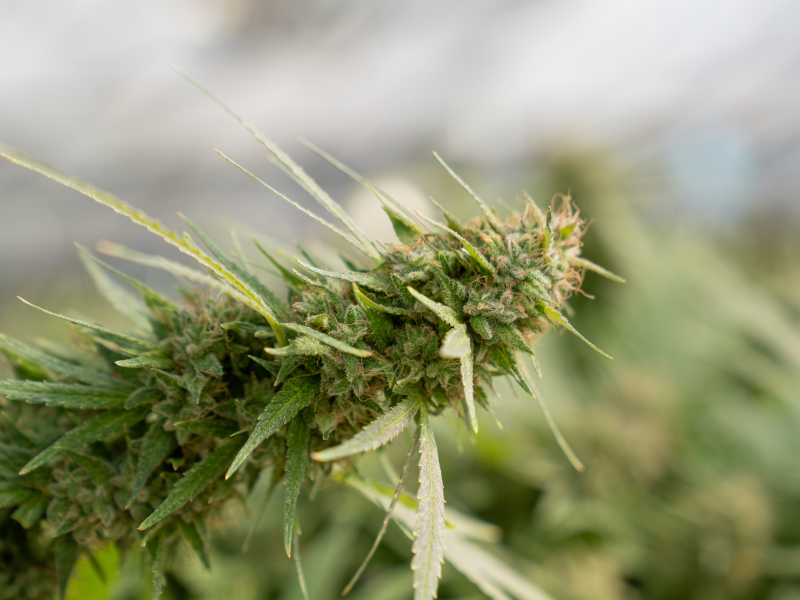 To understand what a CBD salve is, we must first know what a salve is. A salve is a topical product that is easily applied and designed to be quickly absorbed through the skin. Unlike creams, salves are thicker, more oily, and more concentrated, which makes them very effective at penetrating the skin. A CBD salve is simply a salve that is infused with CBD oil. Additionally, CBD salves are infused with other organic oils such as castor oil, MCT coconut oil, and beeswax, among others.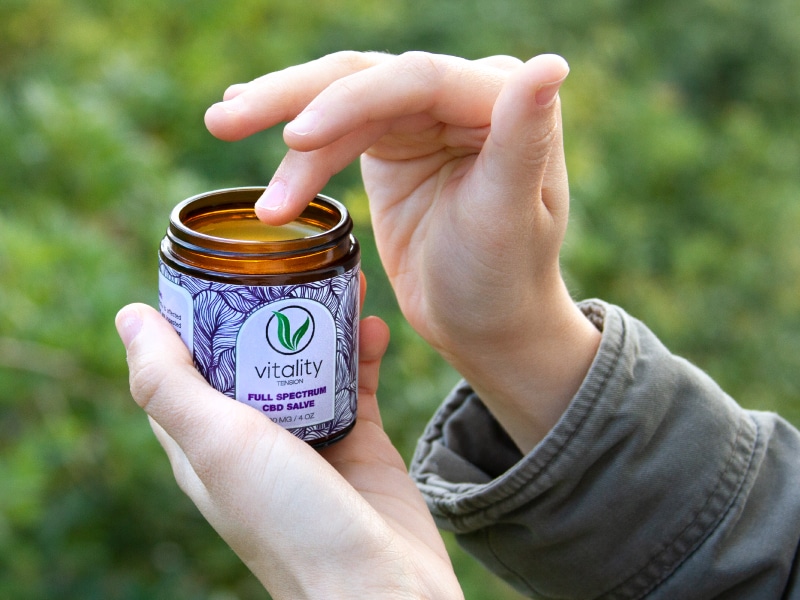 CBD salves are perfect for those who wish to experience the
benefits of CBD
without ingesting it. It works best when used for superficial chronic pain, muscle relaxation, and tension alleviation. As we mentioned before, salves are better at penetrating the skin and are more concentrated, which makes them way more effective than a cream.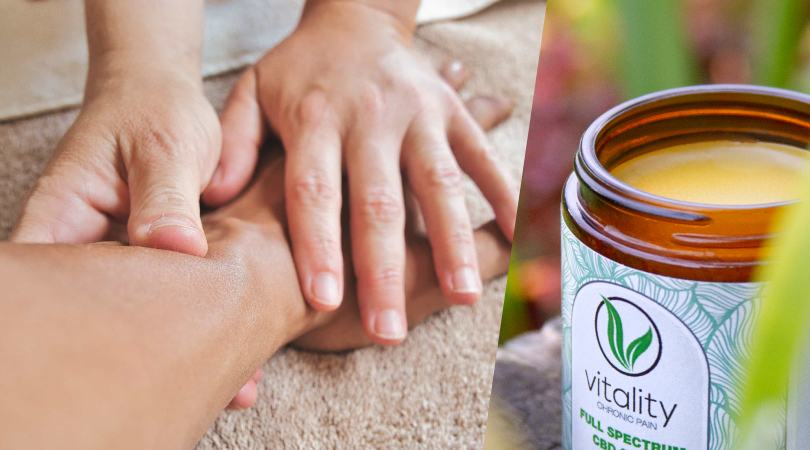 Just like with other CBD products, there is a wide offer of CBD salves online. However, not all of them are made equal. In other words, not all the CBD salves you find online will be effective at treating the issue you're using them for. 
Just like with CBD oils, when you are buying CBD salves online, you should look into the company that is selling them and how the salves are made. Some things you should look at are customers' reviews, the ingredients the salve contains, and, more importantly, that it has been tested by a third-party lab to ensure the CBD salve has indeed all the ingredients it says it does.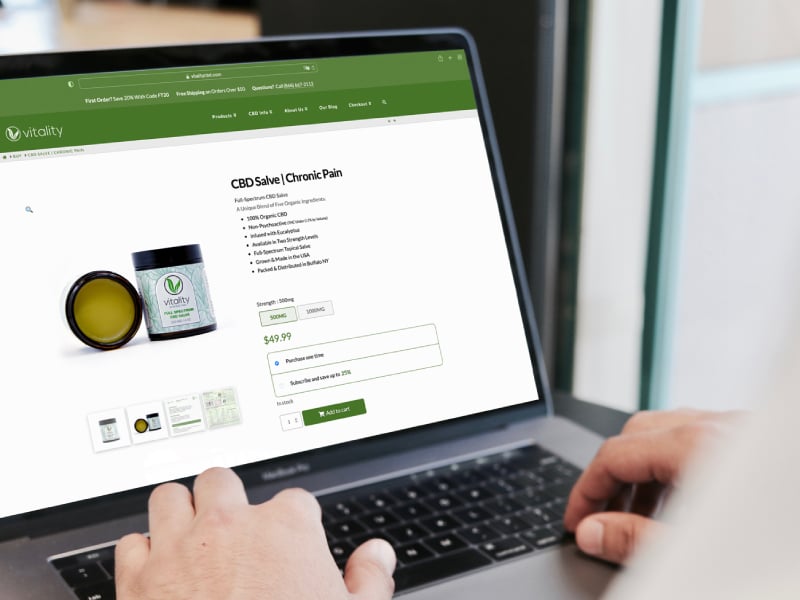 Why Buy CBD Salve from Vitality CBD?
At Vitality CBD, we have the highest standards for making high-quality products. Our CBD salves are gluten-free, vegan, GMP, and non-GMO certified. Additionally, the full-spectrum CBD oil we use to infuse our salves is USDA-certified. Lastly, all our CBD salves are tested by third-party labs for an unbiased analysis. 
We have 3 different CBD salves available, infused with different oils, depending on what you're planning to use them for: CBD salve for chronic pain, infused with organic eucalyptus oil, CBD salve for relaxation, infused with organic lavender and peppermint oils, and CBD for tension, infused with organic clary sage oil. 
Lastly, at Vitality CBD, we're always available to answer any questions and/or guide you on how to best use our CBD salves, either before or after you buy them.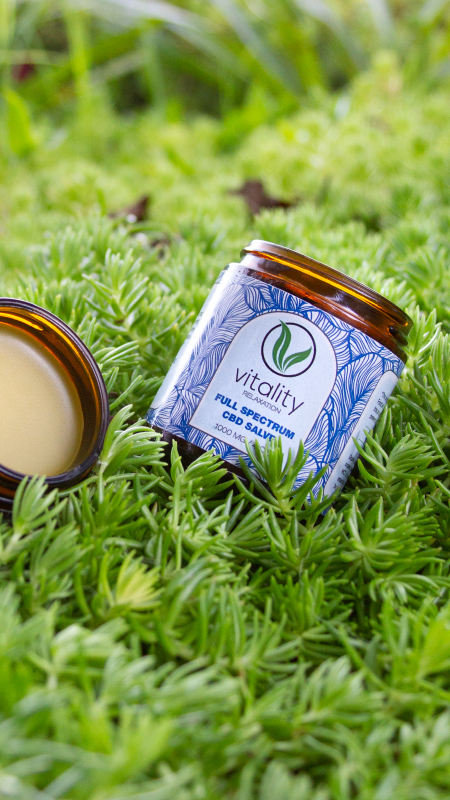 Frequently Asked Questions
---