The Endocannabinoid System
Your Endocannabinoid System | CB1 & CB2 Receptors
---
The endocannabinoid system (ECS) is a biological system made up of retrograde neurotransmitters called endocannabinoids. Currently, it's believed this system is responsible for regulating a number of cognitive and physiological processes. Processes that include your mood, appetite, pain, memory, reproductive functions, and more. The endocannabinoid system is believed to play a major role in enabling the pharmacological effects of CBD and other cannabinoids.
---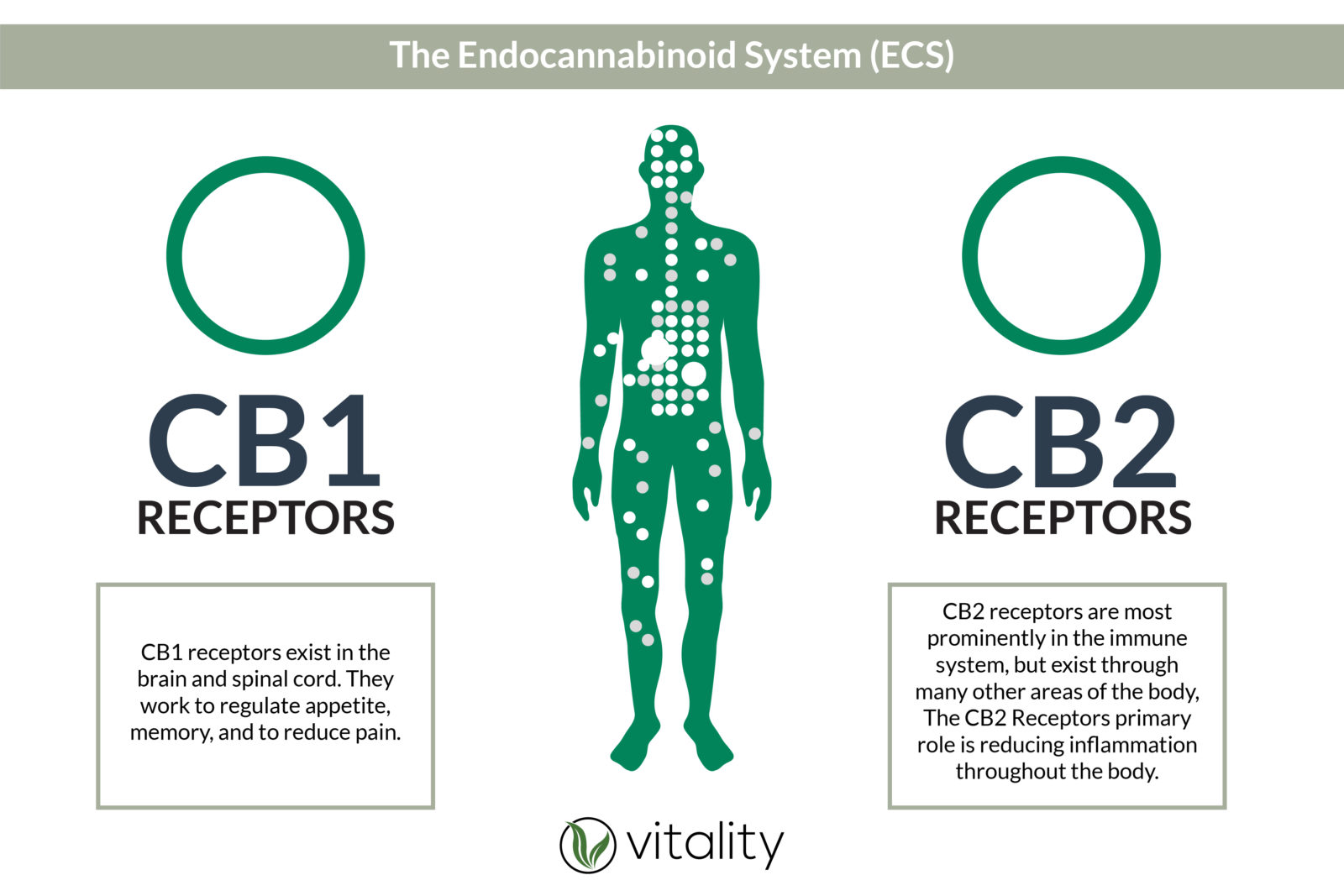 ---
Throughout the body, there are CB1 and CB2 receptors. It is these receptors that make up the endocannabinoid system. CB1 receptors can be found in the brain and spinal cord, as well as a few other organs. Current belief is they work to regulate things such as appetite, memory, and pain. Similarly, CB2 receptors found primarily in the immune system, are believed work to reduce inflammation throughout the body.
---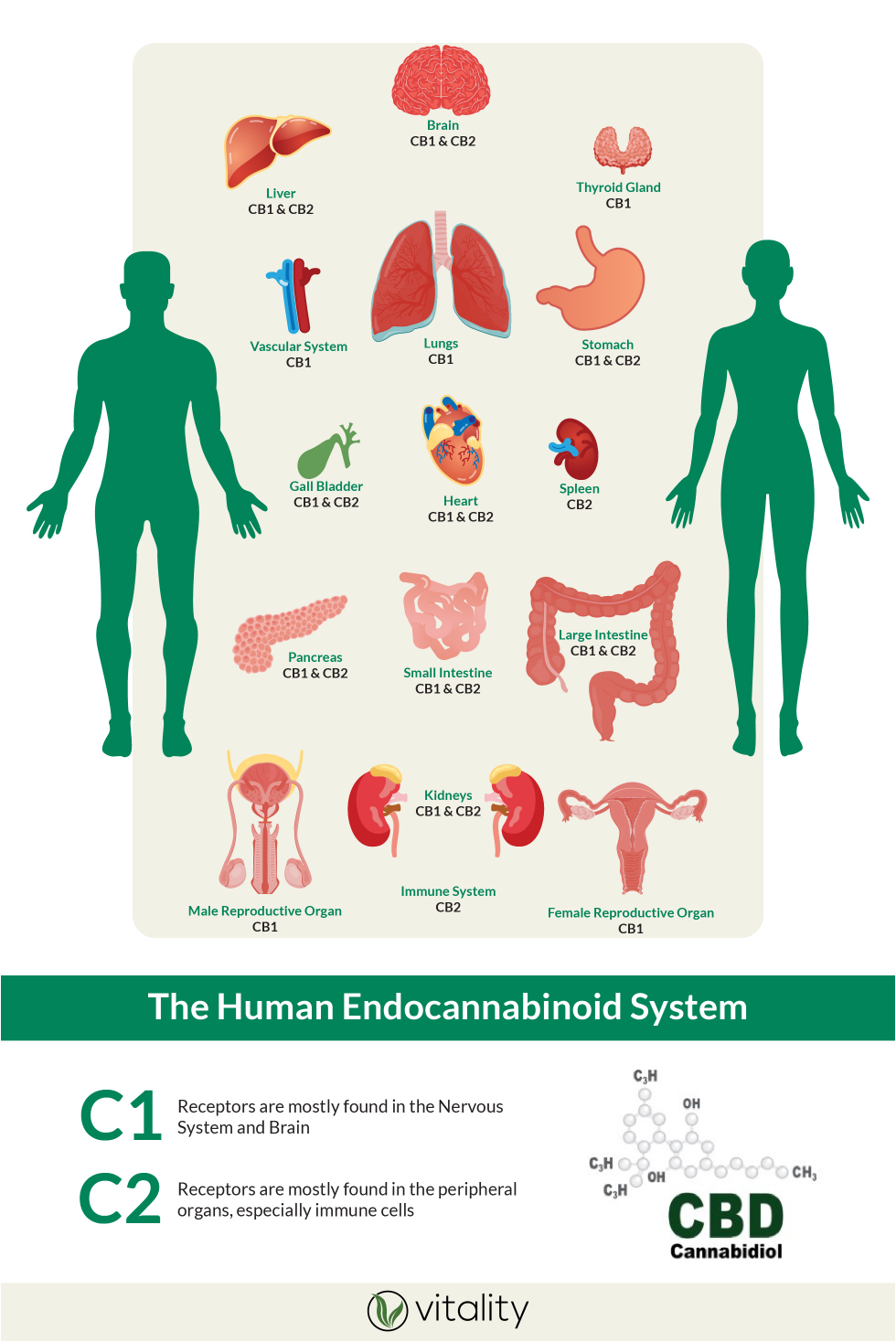 ---
Medical researchers suggest these receptors play a role in communicating with the brain to improve your mood, reduce pain, limit inflammation, and more. No research team has been able to reach definitive conclusions about to utilize hemp products to activate those benefits. So far, the medical community has just begun to explore the potential of the relationship between the endocannabinoid system and CBD.
Before you decide to try CBD for yourself, it's helpful to better understand how CBD reacts with the body and its relationship with the endocannabinoid system. Want to learn more about how the endocannabinoid system works and the role that CB1 and CB2 receptors play throughout the body? Then be sure to check out the info-graphic above. Afterwards, make sure to check out Wikipedia's article on the subject. And if you still want to know more, perform a little bit of Googling on your own.
---
-------- Vitality CBD, Inc: Medical Claims Notice --------
---
Vitality CBD, Inc. is not a medical organization. They do not conduct experiments or profess themselves to be experts in any medical science. Vitality CBD, Inc. shares research they find on the web and summarize scholarly articles and excerpts from medical journals. Vitality CBD, Inc. advises those reading this blog to visit the primary source documents referenced in this article after completing it for more information. Please review our legal notices in regards to health and medical claims.