Your Roadmap to CBD in Texas
---
Hemp CBD products in Texas contain less than 0.3% THC
The USDA has approved a TX plan for hemp cultivation
Hemp is a regulated crop in the state of Texas
CBD products are widely available throughout the state of Texas
---
---
Is CBD Oil Legal in Texas?
When it comes to CBD oil in Texas, residents have options. There are various products for sale in health food stores, gas stations, etc. You local mall might have CBD kiosk's start popping up.
The quality of these products that you can easily find in these stores will vary drastically, like many other sates in the Unites States. You may not know what you are getting and for this reason, people prefer to shop online to easily review and download verified lab reports.
Most products out there that are for sale in Texas are made from hemp - at least they should be. There is still some confusion around the state of hemp in the USA. In 2018, President Trump signed and passed an updated version of the U.S. Farm Bill - allowing hemp as a regulated crop. Texas has "opted in" to the Farm Bill and their hemp cultivation plan was approved by the USDA in January 2020.
---
---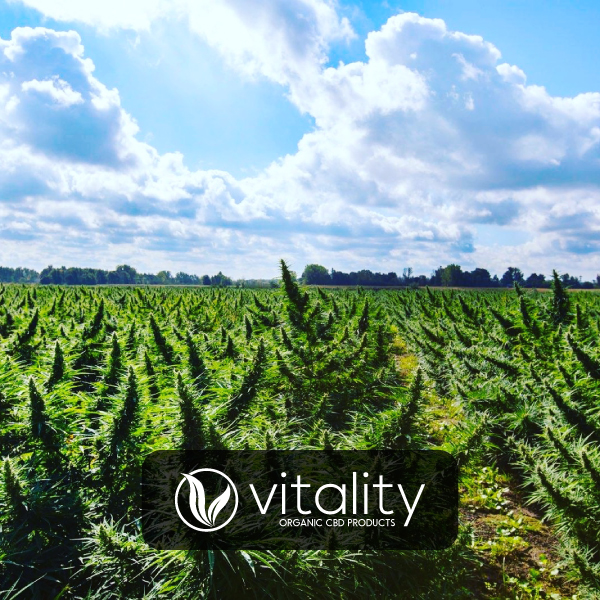 ---
As with most states, it's tough to find reliable information about CBD in Texas. It is key to do your own research before going out and buying the first product you may come across. Some products you may see may not even contain the specific CBD content they have listed on their label.
Reputation and reliability is very important when purchasing CBD. Understand how quality CBD products are made, where they come from, and make sure you are getting real CBD, extracted from American grown hemp.
Buying CBD Online in Texas
---
Choosing to buy your CBD online is a great option for consumers. It allows you to do your research and find the highest-quality CBD products. If you've already made your way to our site, you've done a nice job with your research. Vitality prides ourselves on our products - we have some of the highest quality CBD in the industry and we only use top quality, American grown hemp.
---
Many Texans like things done the traditional way - and so do we. We make our products right here in the USA. We source, grow, and cultivate our hemp in the USA on American farms as well.
What's the benefit? It's all about the quality.
---
USDA Certified Organic by Eco-Cert
---
The USDA designed their Organic Certification to ensure consistent growing and manufacturing practices throughout all industries, not just the CBD product industry. The US Dept. of Agriculture utilizes third-party organizations like Eco-Cert to evaluate farms and extraction and bottling facilities to ensure no inorganic elements make it into the final product. The USDA Organic seal can only be used by organizations meet strict standards.
---
---
---
Vitality CBD exists to provide a healthy and natural alternative to the pharmaceutical industry. We embrace charity, sustainability, quality, trustworthiness, and domestic sourcing as our core operational values. All our CBD products are grown, harvested, extracted, and bottled all in American owned and operated facilities. Vitality CBD products are certified Non-GMO, Organic, Vegan, and Gluten-Free. Take 20% off your first online order with code FT20 today!
---