Can You Buy CBD Oils in California: Understanding Hemp in CA
---
If you are considering the purchase of CBD oils in California, you may be unsure if you can buy them legally and, if so, what you should purchase. California, as one of the most open states when it comes to the use of hemp and cannabis in general, allows residents to purchase CBD oils. It is widely available throughout the state. While this can be a very good thing, it also means there are a lot of different products in varying qualities available here. That is what you have to be concerned about when purchasing these products.
Cannabidiol, or CBD, comes from the cannabis plant. CBD, unlike other components that are used in marijuana, does not have the psychological component to it. That component, known as THC, is what creates the sensation of becoming high. While there are many limitations on access to THC products today, including some in California, CBD oil and other products like it is not the same. It does not cause you to become high. It does not have addictive qualities to it.
---
Is CBD Legal in California?
---
Investing in CBD products in California is legal to do. California has very relaxed policies on marijuana itself. In fact, in 1996, it was the first state in the U.S. to allow for the medical use of cannabis. Sine that time, laws there have changed significantly. In 2016, it was the first state to make cannabis legal for recreational use. For this reason, CBD products, which come from the cannabis plant, are also legal to use in the state. If you are looking to CBD products – including CBD oils – it is legal to do so in the state.
You can stay up to date on all cannabis laws in California by turning to the state's website that is dedicated to it.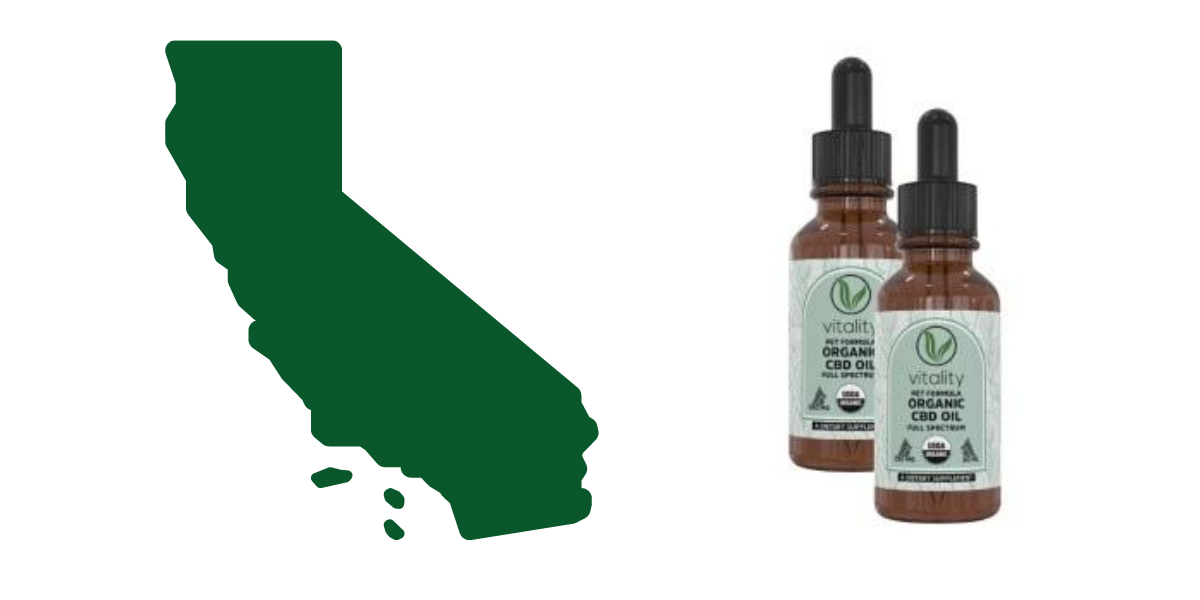 Hemp in California – Is it Legal?
---
Hemp and marijuana are two different plants that have some of the same similarities. Hemp contains less than 0.3 percent of THC. In California hemp is legal to use for many purposes.
In 2011, Senate Bill 676 was passed. This was a very important bill for the hemp industry in California. It allows for farmers to begin growing help and allowed for the legal distinction between industrial hemp and marijuana under the state's laws. This law allowed grower to begin taking advantage of this important and growing crop that was, until this point, grown internationally and imported.
California is just one of over 30 states that have made the move to legalize the growing of hemp products. If you are looking for hemp in CA, you will find it readily available, including in various products sold in the state and sold online to residents living in California.
---

---
What about purchasing CBD in CA?
---
For those who wish to purchase CBD oils in California, it is possible to do so in several ways. You can find products in many locations including dispensaries. You can even find it in gas stations. However, before you purchase these CBD products, know what you are buying and what exactly is in those bottles.
If you purchase CBD products in California at a no-name location, rather than a location that specializes in this stuff, you do not know what you are getting, or the quality of it. You are nearly always having to rely on the company's labeling. Unfortunately, these products may be heavily mixed with carrier oils that are cheap and inferior. They may also be combined with other ingredients or, anther common concern, they may have very little actual CBD or hemp in them. Without any product and labeling oversight, buyers can be at the mercy of manufacturers to be accurate.
If you want to buy CBD or hemp in CA, we recommend purchasing from a trusted provider. We highly encourage you to purchase from an online distributor like Vitality CBD if you want the highest quality product in the purest form. Don't buy CBD off of Amazon – it is not legal for any provider to sell it to you there.
There is no question about our products - they are verified to ensure they are 100 percent authentic and pure.

Several Reasons that make Vitality CBD Different:
---
All of our products are organic. They are grown with careful attention to soil quality. They are not sprayed with pesticides or other products.
We do not sell edibles. That is because edibles are adulterated products that often contain a wide range of other ingredients in them, most of which may not be desirable.
We do not change or alter the composition of our products by adding things like sugars or gums. This is against everything we believe in by providing our clients with natural organic products.
---
Take the time to learn more about the products we offer here at Vitality CBD. Also review our state-by-state guide to purchasing hemp-derived CBD products.
As we continue to be dedicated to providing our clients with exceptional products, we encourage you to take a closer look at our CBD products available for purchase by California residents. You will find just what you need without any question about their quality.
---
---
Vitality CBD exists to provide a healthy and natural alternative to the pharmaceutical industry. We embrace charity, sustainability, quality, trustworthiness, and domestic sourcing as our core operational values. All our CBD products are grown, harvested, extracted, and bottled all in American owned and operated facilities. Vitality CBD products are certified Non-GMO, Organic, Vegan, and Gluten-Free. Take 20% off your first online order with code FT20 today!
---