Thanks to recent research (and a long history of success), CBD is considered by many to be a key element of a wellness routine. Aside from short-term relief, hemp-derived products also offer a long-term solution for relieving the symptoms of various chronic conditions. And with so many people using these products for varying reasons, there's a need to learn how to use them for maximum results.
Though oral consumption is a popular method, topical CBD may be able to be used in more creative ways. Today we're going to dive into what may be the next biggest trend in the wellness industry: CBD massages. Keep reading to learn the benefits of a CBD massage and how to do one in your own home.
CBD Massages: What Benefits to Expect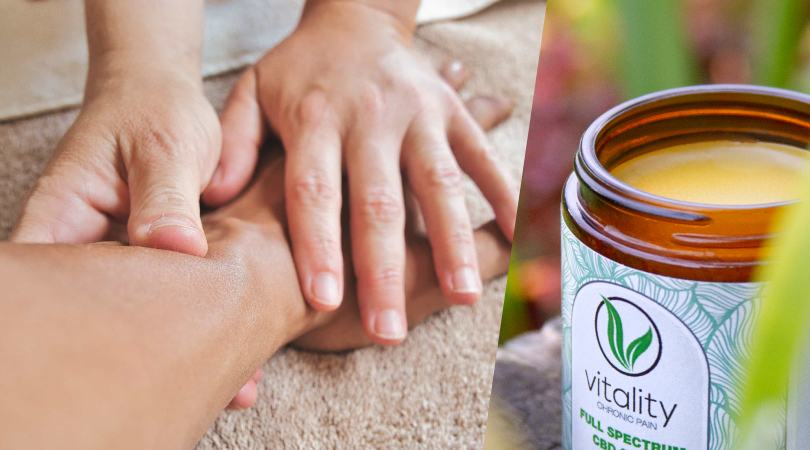 If you've ever gotten a traditional massage, you've surely experienced the benefits firsthand. When you add CBD to the mix, the advantages are enhanced thanks to its beneficial properties.
CBD Alleviates Stress & Anxiety
One of the main reasons people get massages is to relieve stress, and CBD may help amplify the results. While consuming CBD is the best route in terms of managing the symptoms of stress, topical CBD could also reduce levels indirectly. This is because the topical application of CBD could help reduce pain, calm your muscles, and help you get a better night's sleep—all of which are connected to stress and anxiety.
And for an added boost of anxiety relief, consider complementing your massage by consuming CBD oil; you can do it orally or through sublingual administration.
CBD Helps Relieve Chronic Pain
CBD is a natural pain reliever, making it a great alternative to regular lotion or cream. By reducing inflammation and soothing muscles, CBD has proven to be a great supplement for a range of conditions. On our blog, we dive deeper into this topic, exploring various conditions that could benefit from CBD's natural components.
If you want to read more about this, we invite you to visit some of our related articles: 
Whether you suffer from a chronic condition or just want to relax your muscles at the end of a long day, a CBD massage may be the right option for you.
CBD Improves Skin Condition
The anti-inflammatory properties that help reduce pain can also help an individual manage the symptoms of different skin conditions, including eczema, acne, psoriasis, or even just dry skin. It also acts as a great moisturizer for all types of skin, so anyone can leave their massage with healthy and moisturized skin.
How to Use CBD Topically for Massages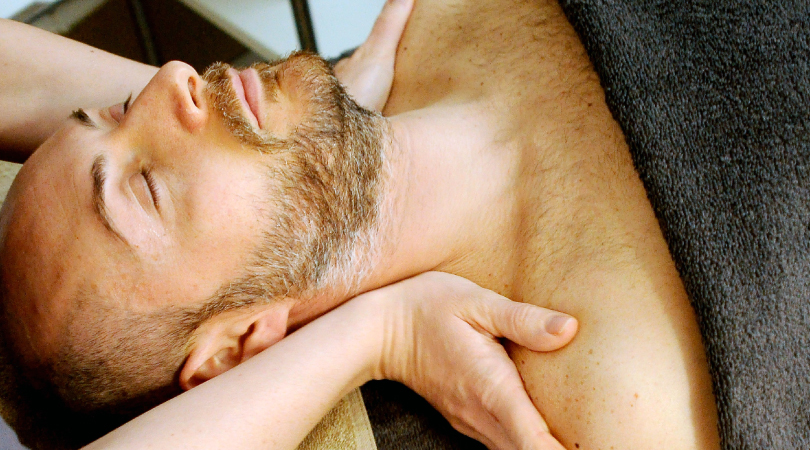 Now that we know why we should use CBD for massages, let's get into the fun part: how to actually do it. Follow these 5 easy steps to master a CBD massage.
Step #1: Choose the Right Product
To get the maximum benefits from your experience, choose a high-quality product that doesn't contain any harmful ingredients. Remember that not all products are made the same, and the only real way to know the quality of a product is if it's tested for purity and safety. At Vitality, all of our products are tested by a third party to ensure that every user can experience all the benefits of a full-spectrum CBD product.
Aside from quality, you also need to decide what kind of product you want, with CBD oil and CBD salves being the products of choice for a massage. Both of these products are great options, with the only difference being that CBD oil needs to be mixed with a carrier, such as your favorite lotion. 
Step #2: Rub the CBD Directly on the Tense Areas
Apply the CBD all over you or your partner's body, with a focus on any areas that may be sore or aching. For instance, if your partner's back has been hurting, pay extra attention to this area, as the CBD will be absorbed by the skin.
Step #3: Warm Up Your Muscles with Larger Strokes
Warm up your muscles by using the heels of your hands to make long, gliding strokes along the length of the area you'd like to massage. You can also use a massage tool if you have one on hand.
Step #4: Use Smaller Strokes to Target Painful Areas
Now's the time to really focus on the areas that need extra attention. Use your fingers to rub on pressure points and use firmer strokes to release tension. The technique you use will vary depending on your experience as well as whether or not you have a massage partner. If you're massaging yourself, then you may not be able to reach all the areas you require. If you have a partner, you can more easily target painful areas.
Remember that with time, you'll learn what feels good and what works best for working out knots.
Step #5: Let the Skin Absorb the Lotion
Don't wipe off the CBD oil or cream after your massage! Let it sit and be absorbed by the skin for maximum results. It shouldn't take long for you to notice the relaxing effects.
Vitality Products We Recommend for a CBD Massage
If you're looking for a CBD salve: Vitality's

CBD salve for relaxation

is infused with lavender and peppermint to provide a calming effect. Its soothing properties can help reduce anxiety, promote relaxation, and improve your quality of sleep. Our

CBD salve for tension

, which is infused with clary sage, is another great option. 
If you're looking for CBD oil: Our

organic CBD oil

promotes restful sleep, reduces pain and inflammation, and supports emotional well-being. By using a product with high-quality ingredients, you can ensure that you're receiving all the benefits of the hemp plant.