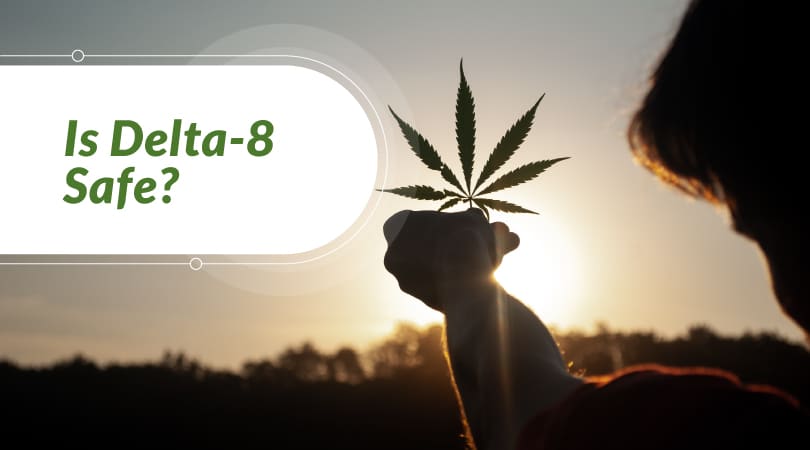 Is Delta-8 Safe? Here's What You Need to Know
Over the past couple of years, the demand for Delta-8 has exploded thanks to the 2018 Farm Bill, which removed hemp from the definition of marijuana in the Controlled Substances Act. In other words, this bill made Delta-8 and other hemp-derived products legal as long as they meet the requirements and standards. As an increasing number of people experiment with hemp-derived products for the first time, there has also been a rise in delta-8 safety concerns. While Delta-8 is generally considered a safe product, there are certain things that consumers should be aware of to guarantee their safety.
Is Delta-8 Safe?
When consumed properly, Delta-8 can be a great addition to a wellness routine. That's why the recurring question over the safety of this product is less about Delta-8 itself and more in regards to its lack of regulation. The real issue is with how it's made and who's selling it, as not all products are created the same. Some products are made with harmful chemicals, affecting the health of consumers as a consequence. Harsh or low-quality ingredients may be used in the chemical process used to make Delta-8, or they could be the result of being manufactured in unsanitary settings. This isn't to say that all products contain potentially harmful ingredients, but rather to warn consumers that they should be selective with their products.
The other issue arises with how some companies advertise their products. While many people seek Delta-8 for its psychoactive properties, some businesses fail to properly inform consumers about its effects. Since they are labeled as "hemp products," some customers aren't aware of the high that it gives you, which can be alarming when you're not prepared for such side effects. That's why at Vitality, we always use clear communication and write blogs such as these to inform users of everything they need to know about our products.  
And the last thing to look out for is the amount of THC in Delta-8 products. Though the legal amount of THC allowed in Delta-8 is 0.3 percent, some companies do not follow this regulation, possibly causing intoxicating effects that the consumer is not looking for.
How to Safely Consume Delta-8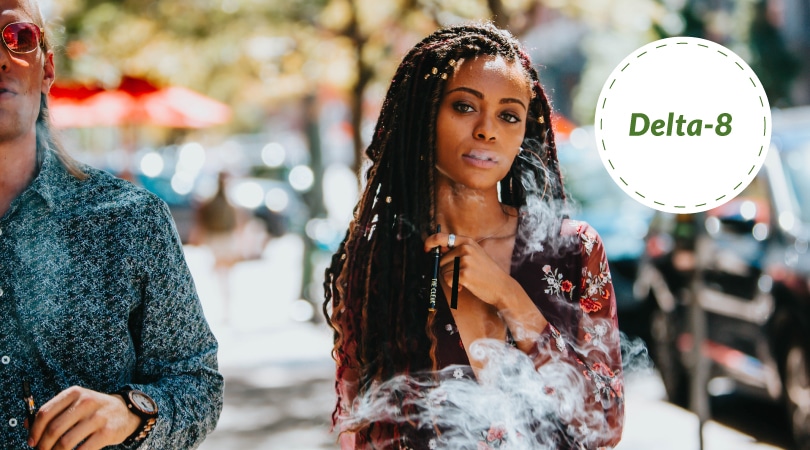 Now that you know what you need to watch out for when purchasing a product, we're going to discuss what characteristics to look for in a quality Delta-8 product. The first and most important thing is to find a product that uses high-quality ingredients. Rather than just trusting what a company tells you, you can guarantee your safety by only trusting companies that have been tested by a third party. At Vitality, all of our products have been lab tested so that you can analyze the products and the percentage of THC that they contain, which is the legal amount of 0.3%. You can view our certificates here.
Another way to know that a company is trustworthy is by how they communicate its products. At Vitality, we know how important it is to have an open line of communication with our clients. That's why we're constantly doing our research and providing valuable information about Delta-8 on our blog. This helps customers learn more about topics such as whether Delta-8 is safe to consume, how to vape Delta-8, different ways to consume Delta-8, how it compares to alternative Delta products, and a wide range of other relevant topics.
Remember that Delta-8 is a great way to improve your overall wellness, but you need to know what to look for in a product. If you have any questions about Delta-8 or want to learn more about how it can help you on your wellness journey, please contact us. We'll gladly help you choose the right product for you.