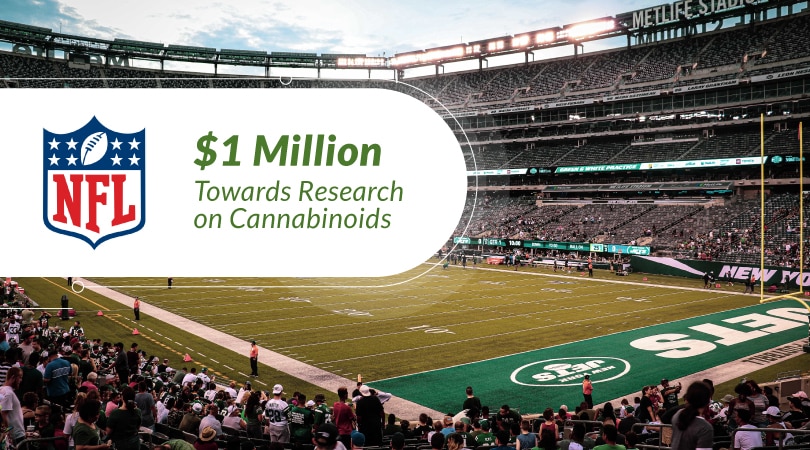 The NFL Embraces CBD and Awards $1 Million Towards Research on Cannabinoids
Every day, Cannabinoid products are becoming more and more accepted, both legally and socially.  In fact, something that was once banned by the NFL player's association has recently made big news in the sports world.  More specifically, CBD is now legal within the NFLPA's new players agreement act. Further, on February 1, 2022, the National Football League announced that they would be awarding $1 million towards the research of the effects of cannabinoids on pain management and neuroprotection from concussions.
Medical researchers from the University of California San Diego and University of Regina are running this new project.  With a great budget and an even better team, it's believed that this research could be a breakthrough for an alternative pain management treatment for NFL players.
An NFL report identifies the goals of this research:
This Funding Opportunity is intended to facilitate, at a minimum, the following three lines of potential inquiry:
the effects of cannabinoids on pain in elite football players (post-surgical and/or in daily pain management);
the effects of non-pharmacologic treatments on pain in elite football players (postsurgical and/or in daily pain management); and
the effects of cannabis or cannabinoids on athletic performance (e.g., psychomotor, reaction time, cardiorespiratory function) in elite football players.



The recent interest over the effects of cannabinoids may not come to a surprise due to the recent change in the NFL's drug policy.  Just last year, in April 2021, it was decided that players would no longer be suspended for positive marijuana tests.  The collective bargaining agreement between the NFL and its players announced that they would instead reduce the testing period for marijuana.  What was once a four-month testing period is now two weeks at the start of the NFL training camp.  Additionally, the threshold to fail the THC test also increased more than four times.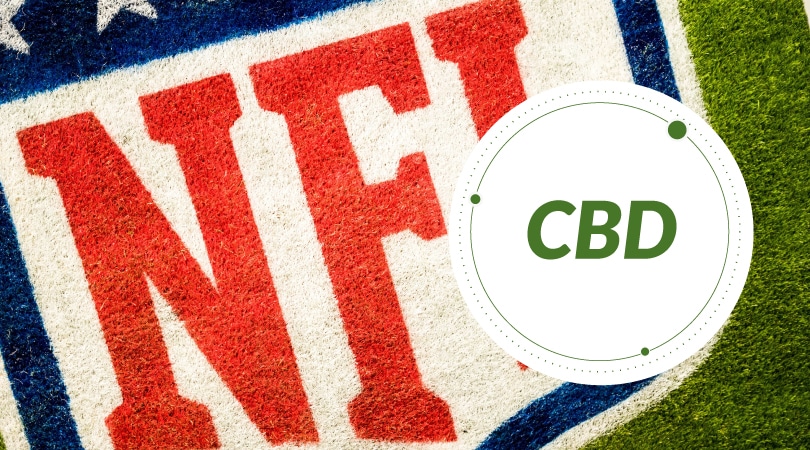 What Does This Mean for the NFL/CBD Industry?
As said in this ESPN article, "The $1 million research grant is a progressive move by the league to better understand and improve alternative pain management treatments. Many NFL players over the years have inquired about the benefits of cannabis and cannabinoids."  
Although we already know that CBD products help relieve pain, the research behind it is relatively new.  By offering this research opportunity to experienced medical researchers, the NFL is not only helping NFL players, but also helping the entire world better understand the effects of CBD.
With 3 years of research being dedicated to finding the connection between pain management and cannabis and cannabinoids, we can expect a growth in the use of these types of products.  Not only will professional athletes start using them openly, but this will give other athletes and everyday people the opportunity to better manage their pain.  This includes college athletes, runners, swimmers, people who go to the gym, people who have physically straining jobs, or anyone else that wants to experience the benefits.
Our Thoughts at Vitality
At Vitality, our goal is to provide the relief and wellness required to live a better life.  That's why we're thrilled to hear that more research will be done on CBD products, as that means more people will discover the benefits of CBD.  As medical researchers make breakthroughs and announce new discoveries, we'll make sure to keep all of our readers updated on important news updates.
At Vitality CBD, we offer organic, full spectrum CBD oils and salves, which are tested by third party laboratories to ensure high quality. Visit our products page and select the product that best adapts to your needs.