Why Doesn't Vitality CBD Make Health Claims?
---
Consumers often make buying decisions based on the health claims of companies selling supplements and other health products. They might assess their own condition and perceived needs and seek out products with health claims that appear to solve their problems. This is generally okay when a medicine has been scientifically tested and approved by oversight authorities like the Food and Drug Administration (FDA). However, for products not specifically regulated by the FDA, spurious health claims can be problematic in the extreme.
---
Where Do CDB-Infused Products Stand in Regard to the FDA?
---
Currently, there are no hard and fast laws governing health claims by companies marketing and selling CBD-infused products. Hemp was only legally allowed to be sold across state lines since the passage of the 2018 Farm Bill. It's too recent for the FDA to be able to fairly and accurately regulate. As such, companies that market and sell CBD and CBD-infused products are called upon to responsibly self-regulate. This means that the FDA has no official governance over health claims about CBD, but making unsubstantiated health claims is considered reckless and ethically wrong.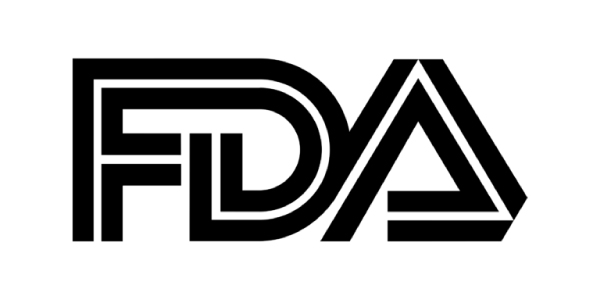 The FDA does have laws governing food products, a category that CBD may fall under. Specifically, the FDA says,
"Authorized health claims in food labeling are claims that have been reviewed by FDA and are allowed on food products or dietary supplements to show that a food or food component may reduce the risk of a disease or a health-related condition. Such claims are supported by scientific evidence and may be used on conventional foods and on dietary supplements to characterize a relationship between a substance (a specific food component or a specific food) and a disease or health-related condition (e.g., high blood pressure)."
---
Until legal guidelines can be firmly established, Vitality CBD will not make health claims about any of our products.
Our Role in Your Health Care Choices
---
Vitality CBD is committed to bringing you the highest quality organic CBD and CBD-infused products. Rather than make health claims that may nor may not be backed by scientific evidence, we choose to be a source for information about CBD that consumers can use to educate themselves and become informed consumers. Every single one of our product descriptions contains a statement stating that "our products are not intended to diagnose, treat, cure, or prevent any disease." What you choose to use for your health concerns is entirely up to you, our valued customer.
How Does FDA Authorization Come About?
---
In the future, the FDA may allow certain health claims to be made about particular CBD products. FDA authorization typically happens after an abundance of third-party scientific studies demonstrate efficacy in treating a condition. Interestingly, many of these scientific studies are instigated by public anecdotal evidence.
For example, if a large number of the general public claim that a certain substance works to relieve pain, scientists may take notice and acquire funding to study the accuracy of the claims in lab settings. Of course, until then, those health claims are unsubstantiated, which is another reason why we at Vitality CBD refuse to make health claims about any of our products.
At Vitality CBD, your health is paramount. We are happy to provide you with information so you can make smart buying decisions, but we stand behind our commitment to not making health claims until they are proven scientifically and allowed by the FDA.
Thank you for being our customer!
---
---
Vitality CBD exists to provide a healthy and natural alternative to the pharmaceutical industry. We embrace charity, sustainability, quality, trustworthiness, and domestic sourcing as our core operational values. All our CBD products are grown, harvested, extracted, and bottled all in American owned and operated facilities. Vitality CBD products are certified Non-GMO, Organic, Vegan, and Gluten-Free. Take 20% off your first online order with code FT20 today!
---